Terraz
Extreme Vineyards
Blanco | D.O. Calatayud
Traditional taste macabeo grape is the variety that easily adapts to this wild land and weather. Selected patches and a meticulous elaboration make this wine honest, varietal and appropriate for everyone and every event.
Macabeo
low temperature fermentation in steel tanks.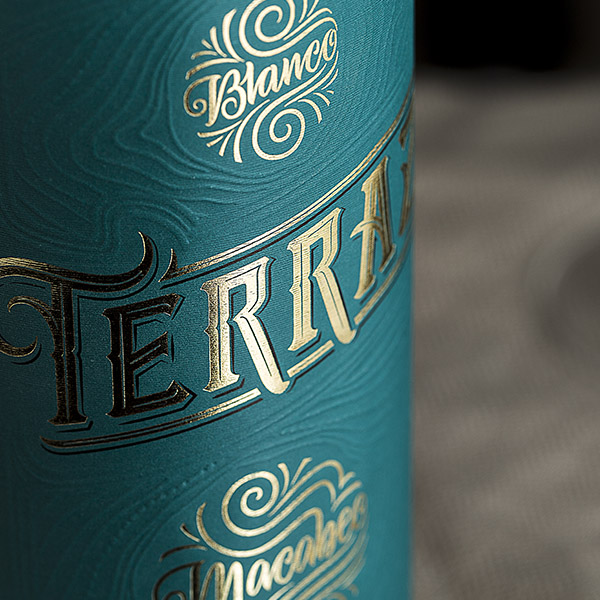 Tasting
Macabeo 100% strong and mineral. White wine but yellow colored, with green reflections. Intense fruity and flowery scent. Structured and forceful taste, with a balanced between acidity and sweetness over a mineral background.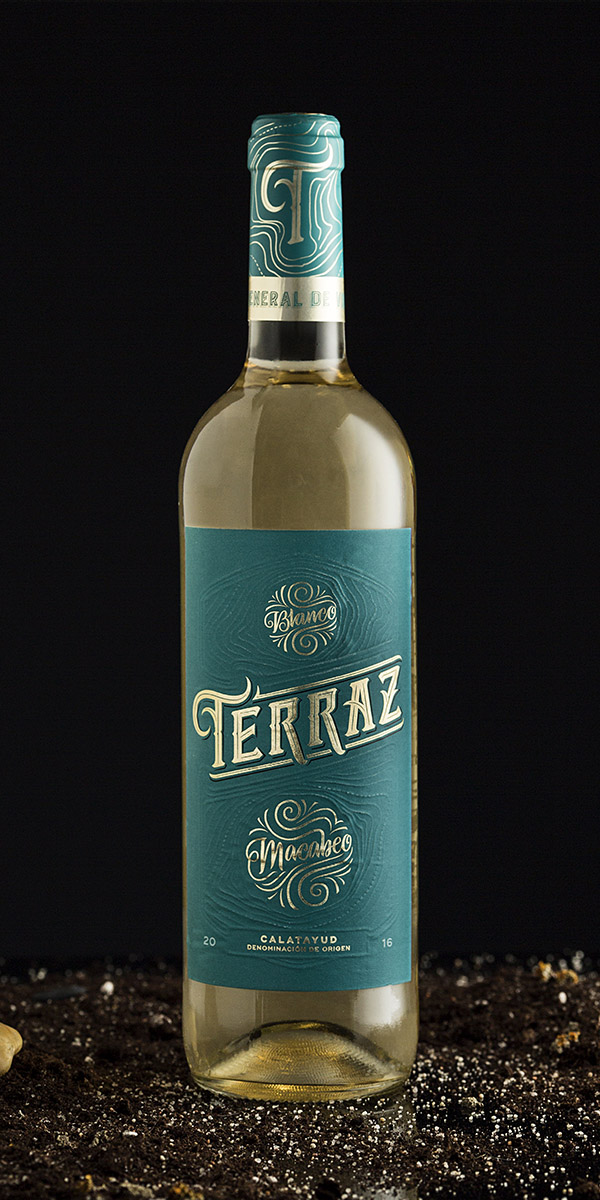 Description
Macabeo, varietal and expressive.
Winery
Wineries San Gregorio
Origin
The winery is located in Maluenda, a village located in the centre of Jiloca valley. Equipped with the ultimate enological technologies, it's got a great elaboration and vintage surface. Temperature control during fermentation, pneumatic presses, new french and american oak barrels and a modern bottling system. Investments continue every year in order to achieve even higher development and quality levels. O.D. Calatayud climate is characterized by its continentality, with cold winters and very hot summers. Average annual temperature is 13.1ºC, with huge gaps between day and night during ripening time and an average rainfall between 300 and 500mm
Vineyards
Vineyards go down the mountains hill with heights between 550 and 1,040 meters. Most part of our Macabeo vineyards are located in high zones (highest vineyard area in Aragón), on steep lands that foster vineyard's aeration, avoiding botrytis. As these areas are difficult to mechanize, most harvesting works are manually operated.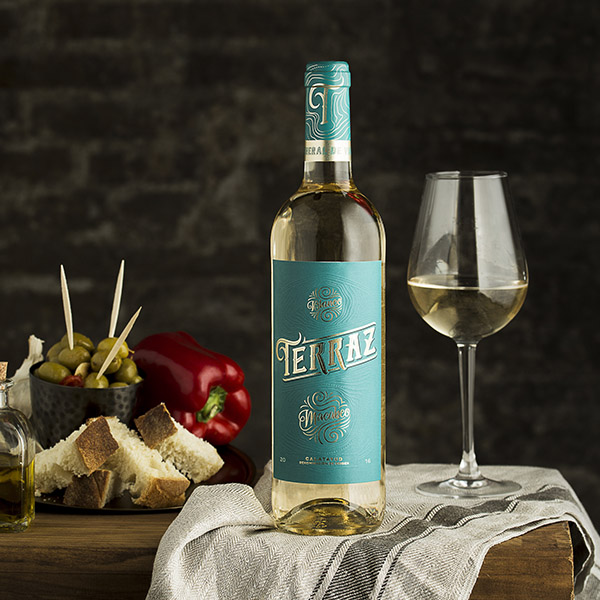 Elaboration
White wine from the white variety autoctona macabeo. Grapes are crushed and batted with their own lees. They're fermented for 15 days with a controlled temperature.
Bottles
Bordeaux bottle.
6 bottles pack.
Strengths
High quality products and a fine elaboration from the vineyard, but always at the best prize. Only for catering industry. Perfect for the general public, in bars, feasts and menus of every kind of restaurant.
Consumer
Perfect for daily consumption or house wine. Perfil consumidor de estatus medio, edad entre 25 y 50 años, con poca experiencia. Comunicamos gastronomía de estilo clásico y moderno.