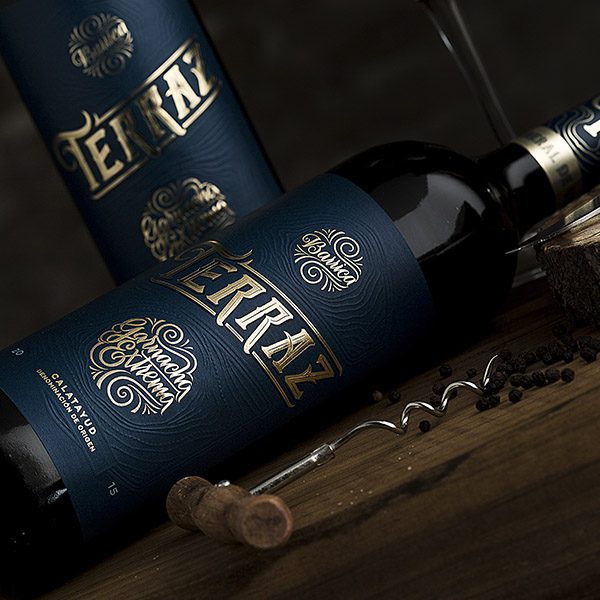 Terraz
Extreme Vineyards
Crianza | D.O. Calatayud
Wines characterized by rugged lands, hard weather and vines height. This young O.D. deserves our respect for the centenary work they perform, always keeping it up to date for the audience. This area is the past, present and future of aragonese wines.
Garnacha
low temperature steel tanks brewing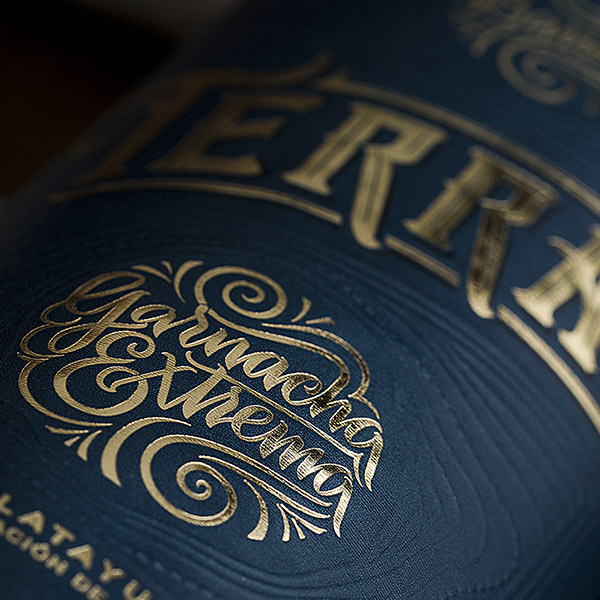 Tasting
Garnacha 100% sat for 3 months. Dark red color shows us its youth, its smelt is intense, with scents of varietal ripe red fruit (raspberry and blackcurrant, balsamic hints, licorice, toasted barrel scents and a flowery touch. A fresh and elegant wine, easy to drink and enjoy.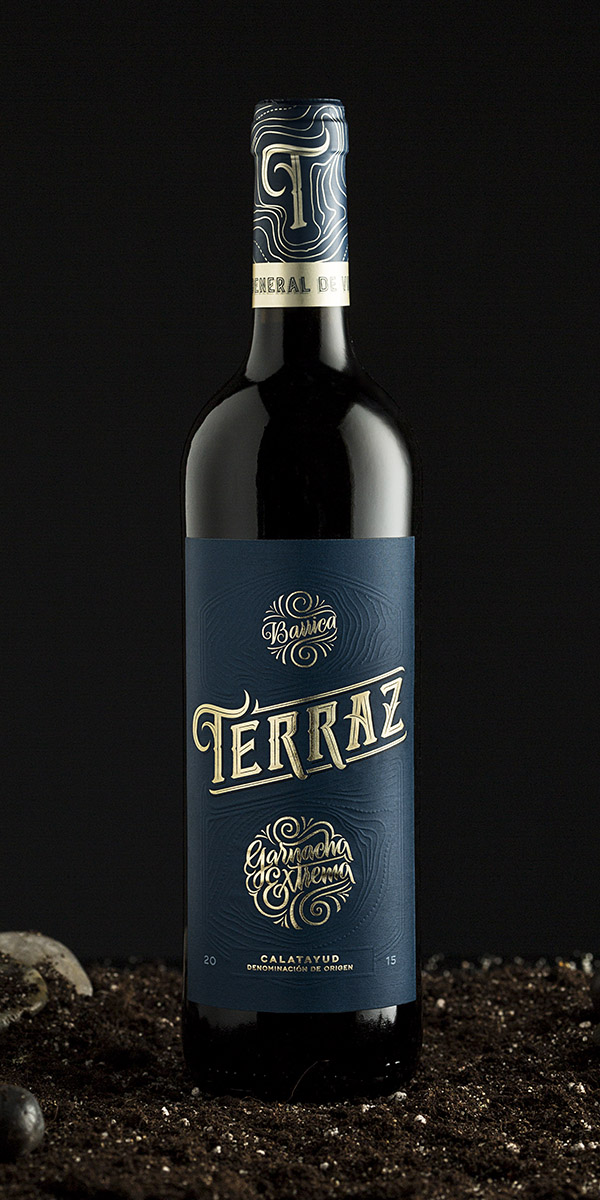 Description
Garnacha, fruity and mineral with a wooden touch that adds length and complexity.
Winery
Wineries and vineyards in Jalón
Origin
The winery is located in Maluenda , a village located in the centre of Jiloca valley. Equipped with the ultimate enological technologies, it's got a great elaboration and vintage surface. Temperature control during fermentation, pneumatic presses, new french and american oak barrels and a modern bottling system. Investments continue every year in order to achieve even higher development and quality levels. O.D. Calatayud climate is characterized by its continentality, with cold winters and very hot summers. Average annual temperature is 13.1ºC, with huge gaps between day and night during ripening time and an average rainfall between 300 and 500mm.
Vineyards
In this hilly region, where deep valleys and rivers Jalón and Jiloca meet, landscape and climate varies in every single area. This gives us a huge range of settings with different quality and potential. This wines are influenced by the rugged soil, hard climate and vineyards height. Our best patches are locate at 800 meters height. Slaty and gravelly soils give our wines personality and complexity.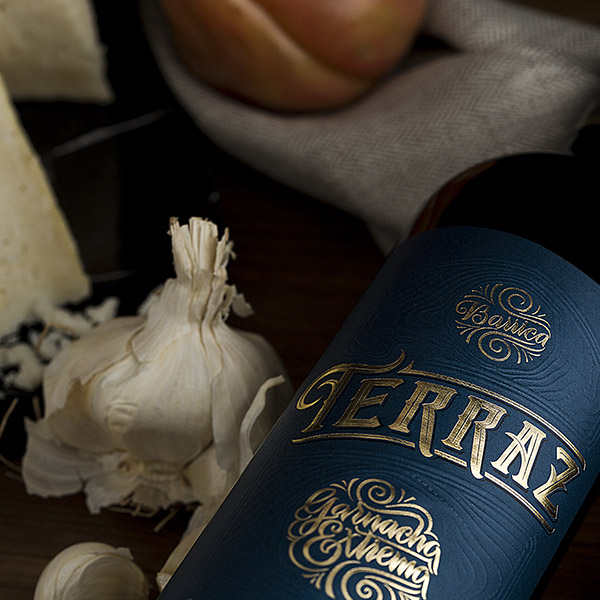 Elaboration
Garnacha 100%, sat for three months in french and american oak barrels.
Bottles
Bordeaux bottle.
6 bottles pack.
Strengths
High quality products and a fine elaboration from the vineyard, but always at the best prize. Only for catering industry. Perfect for the general public, in bars, feasts and menus of every kind of restaurant.
Consumer
Perfect for daily consumption or house wine. Perfil consumidor de estatus medio, edad entre 25 y 50 años, con poca experiencia. Comunicamos gastronomía de estilo clásico y moderno.